Having worked closely with K-12 schools for over four years to inspire schools to bring innovation in the process of teaching & learning, leadership, and management. Mind Mingle is now bringing India's most authentic education awards to recognize the most hard-working, creative and successful educators, innovations and initiatives which have made real impact in education sector. Schools, individuals and corporate will participate from across the country and best works in various categories will be identified by a team of highly intellectual, experienced thought leaders in education sector.

But wait! These awards are not for the schools running in the best of the metro city conditions, instead only meant for the schools contributing to the real India, India is a country of villages and there are a lot of schools which are contributing and teaching the children coming from the most needed/rural part of the country but are not being recognized, instead mostly schools located and contributing to the metros are the ones who get the most recognition. It's time for us to now find out the hidden gems of Indian education domain and let the entire country know about their hard work, innovation and creative work.

Mind Mingle National Education Awards will be held on 19th December, at Le Meredian Hotel, New Delhi, the venue has been kept in Delhi simply because it's centrally located and has the best connectivity from all part of the country to make it easier for you to travel.
All the awards will be presented by reputed govt. dignitaries serving in education sector.
Dr. Senthil Kumar,
Chairman,
Helikx Special School
---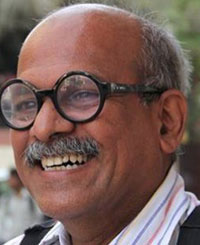 Prof. Sandeep Desai,
Shloka Missionaries
---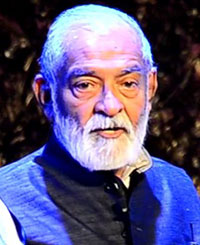 G.K Swami,
Purkal Youth Development Society
---
Tentative Program Schedule
Time
Session
9:15 AM – 09:45 AM
Registration & Networking
09:45 AM – 10:00 AM
Introductory Session
10:00 AM – 10:05 AM
Lighting of Lamp with Chief Guests & Key Dignitaries:

Honourable Shri Prakash Javadekar, HRD Minister, Govt of India
Shri Anil Swarup, Former Secretary, MHRD, Govt of india (Confirmed)
Ms. Mamta Saikia, COO, Bharti Foundation (Confirmed)
Ms. Rina Ray, Secretary, Ministry of HRD, Govt of India
Noble Laureate Kailash Satyarthi
Shri Varun Gandhi, Member of Parliament

10:10 AM – 10: 30 AM
Chief Guest Session
10:30 AM – 10: 50 AM
Chief Guest Session 2
10: 55 AM – 11:10 AM
Key Note Speaker- Prof. Sandeep Desai , Shloka Missionaries
11:10 AM – 11:45 AM
Tea & Networking
11:50 AM – 12:05 PM
Key Note Speaker- Dr. Senthil Kumar
12:10 PM – 12:17 PM
Industry Presentation
12:20 PM – 12:50 PM
Panel Discussion:

Mr. S K Bhattacharya, President, Action Committee
Education Secretaries of different states

& many more...
12:50 PM – 01:00 PM
Industry Presentation
01:00 PM – 01:30 PM
Panel Discussion:

Mr. Garry Jacobs, CEO, World Academy of Art & Science
Ambassadors of different countries

& many more
01:30 PM – 02:45 PM
Lunch & Networking
02:45 PM – 03:00 PM
Key Note Speaker- Mr. G.K Swami
03:00 PM – 03:15 PM
Jury Chair: Shri Anil Swarup, Former Secretary , MHRD, Govt of India
03:15 PM – 03:25 PM
Jury Members video - Process of Selecting the Awardees
03:25 PM – 04:00 PM
Tea & Networking
04:00 PM – 04:20 PM
Chief Guest session 3
04:25 PM – 05:30 PM
Award Ceremony & Goodbye
Individuals
Principal of the Year award
Most Dynamic young school leader of India (applicable for aged upto 35 years)
Most Dynamic Young edupreneur award (applicable for aged upto 35 years)
Excellent school leadership award
Teacher of the year award
Most internationally exposed school leader
Most powerful school leader of the year male
Most powerful school leader of the year female
Best leader for preserving Indian heritage
Most inspiring teacher of the year
Higher Education
Best Institute in commerce
Best Institute in Science
Best Institute in art
Best Institute in technology
Excellent Higher education institute
Best institute in job placement
Leader of the year award
Schools
Best chain of school award
Best emerging chain of school award
Most innovative School award
Best standalone school award
Best Budget school award
Best school for academic results
Best eco-friendly school award
Best school in Extra-curricular
Best school in sports facilities
Best school infrastructure award
Happiest school award
Best residential facilities award
School Community involvement award
Best school in teacher retention award
Best school for international exposure award
Best school in teaching entrepreneurial skills award
Best school doing projects in Govt. collaboration
School of future award
Outstanding development of International dimension in the curriculum
Corporates
Most innovative educational initiative
Most powerful tool to transform schools
Best emerging organization contributing to K-12
Best banking solution for k-12 education
Best payment solution for k-12 education
Best ERP solution for K-12 education
Best sports services organization
Best travel company for K-12 education
Best publisher for K-12 education
Best e-learning solutions for K-12 education
Best Tech-Solution for K-12 education
Best STEM learning solution for K-12 education
Best Logistic supplier for K-12 segment
Best coaching institute in India
Best magazine for K-12 education
Best consultant for overseas studies
Learning app of the year
Best edutainment
Best online tutor in India
Best game based learning solution for K-12 school
CEO of year
Edupreneur of the year (corporate)
Best security solutions for K-12 schools
Quality brand India award
Others
Opportunity to meet 300 school heads under 1 roof